Live Painting
Pop Up Murals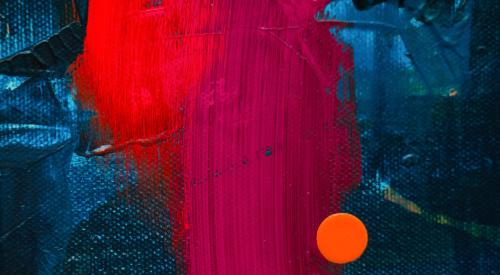 Celebrate local artists who will be live painting pop up murals to punctuate the landscape. Featured artists include Mercé Culp, CON TRON, Ken Dushane III aka Phybr, Camille Isaacs, Michael Osborne aka Abstract Overspray, Maude, Chilly Rodriguez, and Matt Taylor. Be sure to stop by on Saturday from 12PM - 5PM to cast your vote for the "People's Choice" award!
---
Mercé Culp is a 4-dimensional artist. Her work includes street art, dance, fashion, graphic design, and video. Urban Digitz is the body of work she consistently builds pushing her anthology of work into the world of fashion. Mercé has a Bachelor of Fine Arts degree in 3D digital character modeling and alternative digital print from Bowling Green State University. She is currently pursuing several fashion-based exhibitions with her semi-luxe apparel line, MFINITY FASHION. As Mercé creates and designs custom wearable canvases, she remains active in making public art, teaching youth arts programs, live festival performances, and experimental projects.
Connor Ryan Degnan, or CON TRON, is a self taught artist from Toledo, Ohio. Specializing in colorful abstract art, he is most interested in exploring the beauty of creation itself. Preferred mediums being acrylic paint and spray paint, whether it is on canvas, or an outdoor wall, he has certainly made a lot of progress on his journey in a few short years. Working out of his studio in downtown Toledo, Connor has produced countless well received and acclaimed works on canvas, and has painted about a dozen colorful murals around Toledo. Aside from producing one of a kind, visually stimulating abstract imagery, his mission with his art is simply to positively impact every person possible, in what some think can be a grey world.
Ken Dushane III, aka PHYBR: Originally a by-product from the Detroit underground where he began his career as a self-taught artist and has now evolved into a fine artist. His passion for illustrative styles began when he was an adolescent and was infatuated with creating a skate brand. There he developed a passion for design, color theory, and illustration. After studying his Bachelor's in Graphic Design formally, he dove back into art and this time street art and fine art. From there he has proliferated into Detroit, Chicago, Kalamazoo, Los Angeles, Toledo, Miami, and St. Petersburg. With his murals and work spreading like a virus he has created a following spanning state lines.
Camille Isaacs: (b. 1989) comes from an artistic family. Her mother, a painter, and father, stained glass artist and metal fabricator, have always encouraged artistic expression. Isaacs received her BFA degree in 2013 from Bowling Green State University in Ohio, where she focused on drawing and painting. There she studied under realist artists Dennis Wojtkiewicz and Charles Kanwischer. Isaacs has been included in numerous local and regional juried exhibitions including the 93 rd Annual Toledo Area Artists Exhibition at the Toledo Museum of Art in Toledo, Ohio where she received a 2nd Award. On the international level, she was selected for the Allied Artists of America's 100 th Annual Exhibition where she was awarded the Ethel Gilmore-Charles J. Romans Memorial Award. She has been a supporter of Toledo School for the Arts' annual fundraiser, Undisclosed, since 2015. Isaacs' paintings and drawings are included in numerous private collections throughout the U.S.
Michael Osborne aka Abstract Overspray is a Self-taught multi disciplined artist born & raised in Toledo, Ohio. Coming from a graffiti background he has spent years wandering the creative world. The first goal he ever established was that he wanted to inspire others. Inspired by graffiti culture this sparked a creative flame that has endured roughly 20yrs. Practicing a vast amount of styles & techniques, learning many tricks, having many ups & very dark downs; Michael has come a long way. Re-branding himself, former graffiti writer into a studio artist, muralist & positive content creator.
Only until recent years, has Michael become more confident & devoted to artwork. Utilizing many mediums & tools, from spray paint cans, to traditional brushes, he creates vivid, confusing & often immersive compositions. He describes his work as "Hyper-digital abstract-realism" A motif which blends photo realism, abstract art elements, graffiti styles and traditional fine art techniques with a post modern graffiti aesthetic.
Currently based in West Michigan, Maude has been creating and teaching 2D art since receiving her BFA in 2013. Originally a digital artist, she has experimented with mediums such as fashion, sequential art, digital 3D modeling, mixed mediums, oils and acrylics. Throughout her explorations she has found unifying threads of interest in themes of transitioning states, and of fantasy leaking through our perception to the mundane. These ideas transcend the mediums she puts to use, unifying her body of work.