Uplift UpTown
Safety & Beautification Granting Program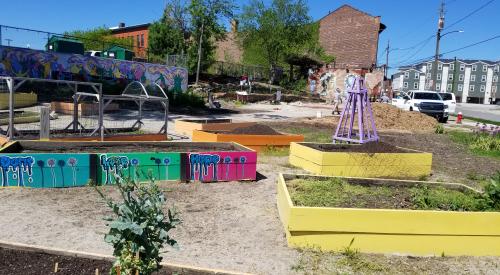 Funded by the ProMedica Ebeid Neighborhood Promise, the UpLift UpTown Safety & Beautification Grant Program supports projects, programs, events, and other approaches that address safety, blight reduction, greening, and beautification efforts in Toledo's UpTown neighborhood. Successful applications will address a specific need or area concern that contributes to increased perceptions of safety, reduce opportunities for crime, and contribute to enhancing the look, feel, and experience of the neighborhood. Resident-driven projects are preferred; however, neighborhood partners, stakeholders, and others leading projects are welcome to apply, so long as the project takes place within the neighborhood borders as depicted below and has a clear benefit to the Uptown neighborhood. Projects that include an artistic or creative element are encouraged.
We are currently supporting inclusive and impactful projects that take place in the 43604 zip code. Projects will be granted between $500-$2000 depending on need and strength of application.
Eligibility
Applicants must live or work in UpTown

Projects must benefit the UpTown neighborhood (or the area in the bounds of the map below)

Those currently employed by The Arts Commission or serving as members of the grant review committee are NOT eligible for Safety & Beautification Grant funds.
Check out the Grant Guidelines for more information about the program. If you have questions about the grant application or would like to seek assistance connecting with collaborating artists, please contact Lindsay Akens, Creative Placemaking & Subgranting Manager at The Arts Commission, LAKENS@theartscommission.org or by phone 419-254-2787 x1019.
Project Details
June 3rd – July 11th

Submissions due by 11:59 pm (EST)
Guidelines & Application
Information about eligibility and links to the application are included in the Grant Guidelines.
Grant Guidelines