UpTown Green Shade Project
Request for Qualifications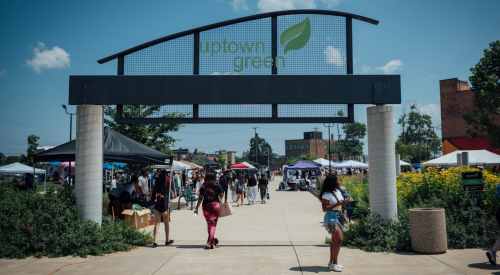 Through an effort to develop the skill sets of local artists in the public art sector, while enhancing public space, Art in Public Places is working in collaboration with The Arts Commission's Place Making team to develop a public art project for Uptown Green Park. 
Three artists will be paid to design proposals for an artistically designed permanent shade system that can be integrated into the existing columns in the park. One winning proposal will be further developed, engineered and fabricated for installation. 
There are ten existing columns in the park that originally supported a shade screen. This is a great opportunity for a public art installation with a ready built infrastructure that can restore shade to the park.
Submissions are due May 17, 2022