SUMMER SPECTACULAR
SATURDAY, JULY 22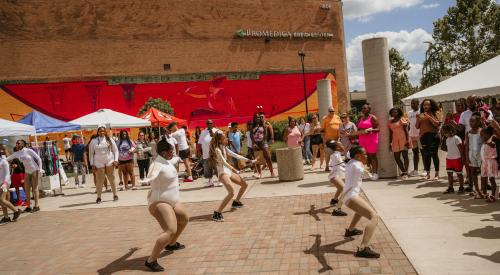 Join us for live entertainment, local art, and so much more on Saturday, July 22.
More details coming soon!
NOW SEEKING VOLUNTEERS
Art Loop Summer Spectacular will be a mix of the usual Art Loop favorites; artist make-and-takes, creative spaces, food trucks, live art, music, and fun! Volunteer positions are suitable for enthusiastic, extroverted individuals willing to engage with children and adults within community settings.
NOTE: Youth volunteers must be accompanied by an adult 18+ for this position. All volunteers receive a t-shirt to wear during the event. You will be emailed full details on location, parking, attire, etc. one week out from the event date.