Additional Resources
For Arts Organizations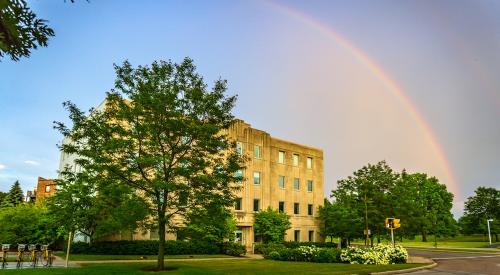 GRANT OPPORTUNITIES
Challenge America | National Endowment for the Arts
Application Deadline: April 27, 2023
Guidelines Webinar: March 1
Applicant Q&A Sessions: March 10, April 12, and May 11
Challenge America offers support primarily to small organizations for projects in all artistic disciplines that extend the reach of the arts to groups/communities with rich and dynamic artistic and cultural contributions to share that are underserved. Challenge America features an abbreviated application, a robust structure of technical assistance, and grants for a set amount of $10,000. This category may be a good entry point for organizations that are new to applying for federal funding. See more information on applicant eligibility in the program guidelines.
Questions: challengeamerica@arts.gov
Ohio Arts Economic Relief Grant Program
The application submittal period will open at 10 a.m. Thursday, March 16, and close at 4 p.m. Friday, March 31.
The Ohio Arts Economic Relief Grant Program was created to provide grants to Performing Arts Organizations or operators of Cultural Arts Museums in the state of Ohio. The grants can be used to defray the organization's or operator's operating expenses.
Grants will be awarded to eligible applicants on a first-come, first-served basis, with priority given to applicants that did not previously receive funding from the Ohio Arts Council pursuant to the CARES Act (OAC Reopening and Economic Relief).
Grant awards will be equal to 10% of the applicant's calendar year 2022 operating expenses, not to exceed the applicant's cumulative decrease in gross revenue in 2020 and 2021, when compared to 2019. No grant award may exceed $1,500,000.
Learn more and apply on the Ohio Department of Development website.
LEARNING OPPORTUNITIES
Fundamentals of Starting a Nonprofit | Toledo Lucas County Public Library
Wednesday, March 29 | 2:00PM - 3:00PM
Online Program, Adults (18+)
Have you thought about starting a nonprofit in order to provide a vital service to your community or fulfill a personal passion project? In this workshop, we will cover the fundamental piece you need to have in place to successfully navigate the start-up process.
Register online to reserve your space.
Diving Deeper: Finding Grants and Funders
Toledo Lucas County Public Library | Main Branch
April 20, 9:00AM - 3:00PM
Getting started with grants can be a confusing and time-consuming process. During this hands-on training, you will learn how to find grantmakers who support your programs. Grant Specialist Librarian, Zach Huber, will guide participants on how to build a strategy and navigate grant databases, specifically the Foundation Directory. Zach will also help you better connect with your funders by illustrating how to identify the research needed to build a solid Needs Statement for your grant proposal. Additionally, participants will hear tips and best practices from a panel of local funders and grant experts.
 
What to bring to this training?
Your laptop computer or tablet. A limited number of computers will be available on a first- come first-serve basis.

A list and brief description of programs for which you need funding.

Your own lunch, or enjoy the SAME Cafe at the Library or one of the nearby restaurants on your own.
To register, click here.