Additional Resources
For Arts Organizations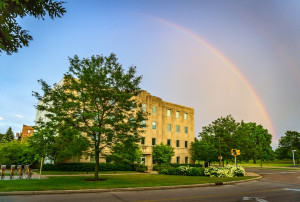 GRANT OPPORTUNITIES
OUR TOWN
Our Town is the NEA's creative placemaking grants program. Through project-based funding, the program supports activities that integrate arts, culture, and design into local efforts that strengthen communities over the long term. Our Town projects engage a wide range of local stakeholders in efforts to advance local economic, physical, and/or social outcomes in communities. Competitive projects are responsive to unique local conditions, authentically engage communities, center equity, advance artful lives, and lay the groundwork for long-term systems change. These projects have a required partnership component. Grants range from $25,000 to $150,000, with a minimum non federal cost share/match equal to the grant amount.
Submit to grants.gov by August 3, 2023.
ArtsRISE: The Ohio Arts Council strives to support the arts in all communities and is dedicated to investing in historically underrepresented populations and groups. ArtsRISE is designed to support organizations working to expand access to their activities to more diverse participants, address equity and inclusion in program design, present arts programming of culturally specific or ethnic organizations, and support meaningful engagement with other constituent groups including (but not limited to) the BIPOC community, people with disabilities, older adults, Appalachian and rural communities, lower-income communities, LGBTQ+ communities, veterans, and justice-impacted citizens. 
Deadline: Open now; applications reviewed and awarded on a first-come, first-served basis until November 30, 2023 | Learn More
Contact: View the Organizational Programs Region Map to determine the coordinator for your county.
LEARNING OPPORTUNITIES
GRANT WRITING | A DEEP DIVE
The Center for Nonprofit Resources
October 24 + 25 | 8:30AM - 4:30PM
Unique opportunity for a two-day workshop at an unbelievable price! The Center for Nonprofit Resources is excited to offer this opportunity at half the normal expense for this type of workshops!
Reserve your spot for this two-day workshop offered in partnership with the Dorothy A. Johnson Center for Philanthropy of Grand Valley State University. You will learn about:
Writing grants effectively
How grants fit within an organization's existing fundraising and budget strategies
Sustainability and community support
First Time Applicant Guide for Organizations
Available on the National Endowment for the Arts website, this guide provides information on how to apply for federal grants for first time applicants.