Award Recognition
For Grant Recipients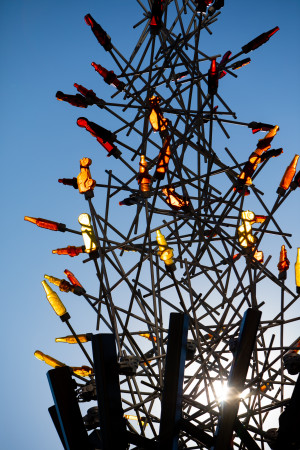 GRANT RECIPIENTS | Brand Guidance
Congratulations on receiving a grant through the National Endowment for the Arts American Rescue Plan Act Subgranting Program. This page provides guidance to acknowledge support and share information about the grant with your network. 
FUNDING PARTNERS
National Endowment for the Arts, The Arts Commission
SOCIAL MEDIA
TAGS (optional if you would like us to reshare your posts)
#TheArtsCommission
#MyVibrantToledo
#ArtisWork
FOR PRINT and ONLINE
"[Organization Name] is supported in part by American Rescue Plan Act (ARPA) funds allocated by the National Endowment for the Arts and administered by The Arts Commission"
Please include logos from The Arts Commission and the National Endowment for the Arts (see download links to right). Additional NEA logos can be found here. 
ABOUT THE ARTS COMMISSION
The Arts Commission is a 501(c)3 nonprofit organization founded
 in 1959 to foster Toledo's heritage in the arts. The organization is the longest-standing arts commission in the state of Ohio, serving youth, artists, arts organizations, and the general public. Since 1977, The Arts Commission has managed the City of Toledo's One Percent for Art program, the first in the state of Ohio and among the first in the nation, and maintains Toledo's impressive collection of public art.